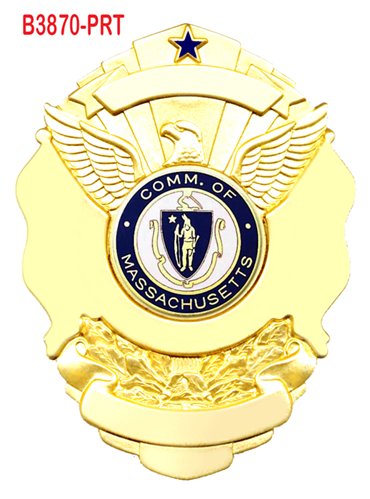 Few badges rival this one in beauty and genius in design! With an eagle emerging from behind the seal, printed flags on both sides, a small top star and four areas for lettering, the B3870-PRT is a marvel!
Minimum Seal Size:
15/16"
Maximum Seal Size:
15/16"
Default Seal Size:
15/16"
Leather Cutout:
The Strong Leather cut-out shape for this badge style is 433.
Notes:
Printed flags to left and right of seal. Note in special instructions the printed flags. Star at top will be blue unless otherwise specified.